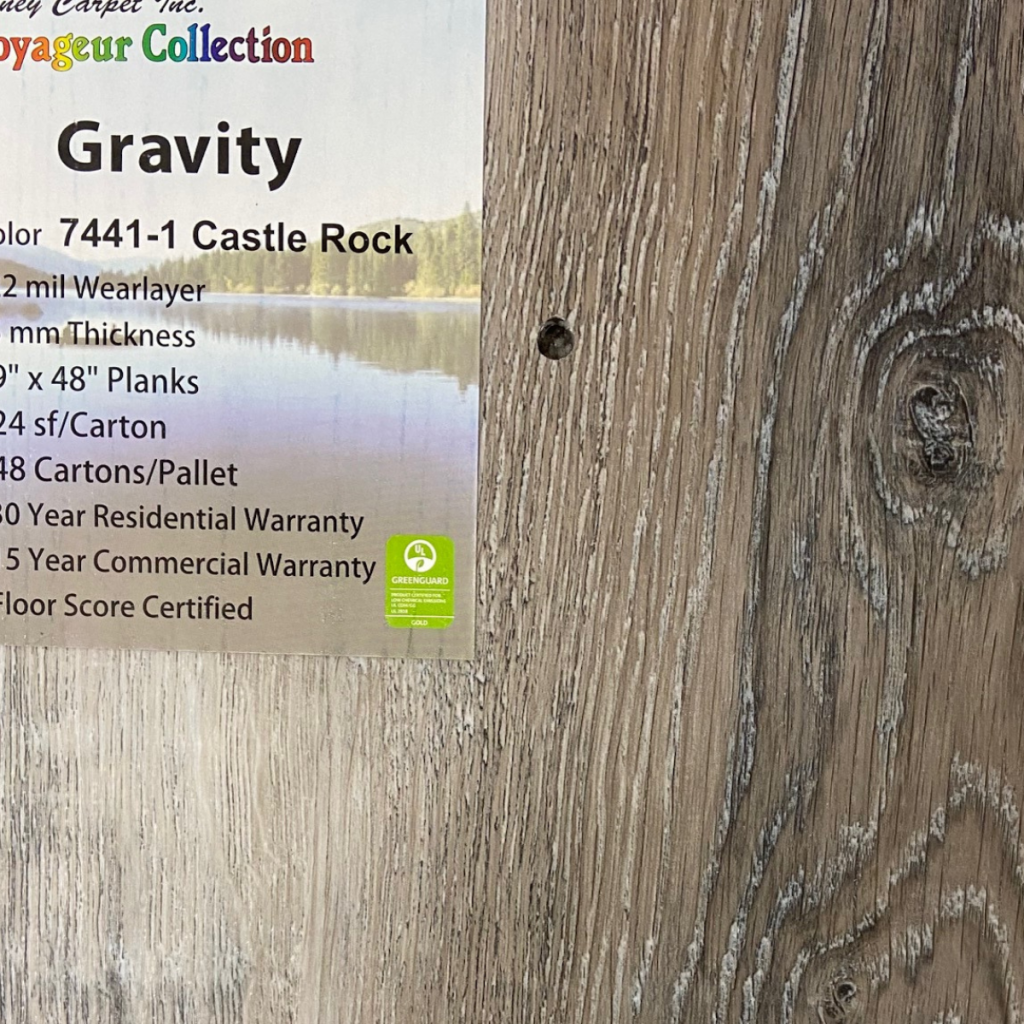 Luxury vinyl plank flooring
 is one of the most popular options on the market today. Every search engine is filled with queries asking, "
luxury vinyl plank flooring near me
." These luxury vinyl planks are the perfect way to add a touch of elegance to your home. With their rich, deep colors and luxurious feel, they are sure to make any room stand out. Made with only the finest materials, these vinyl planks are built to last. Dick's Flooring's luxury vinyl planks are the perfect way to upgrade your home's flooring. We offer the best luxury vinyl planks in town! They offer a wide variety of benefits, making them an excellent choice for any home or business. Here are just a few of the benefits that you can enjoy when you choose luxury vinyl plank flooring:
The luxury vinyl plank flooring is long-lasting and not easily damaged by scuffs, scratches, or wear.
The luxury vinyl plank flooring is simple to clean and maintain after it has been installed.
The installation of luxury vinyl plank flooring is made possible by the extensive selection of hues and designs offered.
Luxury vinyl plank flooring is soft and supportive underfoot, in addition to being an excellent sound insulator.
Using recycled materials to produce luxury vinyl plank flooring makes it an environmentally responsible choice.
Key Differences Between Luxury Vinyl Planks & Standard Vinyl Planks
Appearance
Vinyl flooring comes in an extensive variety of styles, patterns, and colors, including some that are designed to look like wood but more commonly mimic ceramic or tile and stone—such as luxury vinyl plank stairs. However, standard vinyl flooring's simulated cracks between "planks" typically aren't very convincing because the layer is a flat, solid surface. Those look like they would be at home in Grandma's kitchen. So, we've developed unique new types of luxury vinyl that successfully mimic the look and feel of natural materials like wood and stone. Hundreds of different designs are available in any color your mind can conjure.
Waterproof and Heatproof
Vinyl plank flooring is inherently resistant to water damage because it is made from a waterproof material. Standard vinyl sheet has a slight advantage over luxury vinyl planks regarding total water resistance because water can seep through the seams between luxury vinyl planks (though this is extremely unlikely when installed by a professional). However, luxury vinyl tiles can handle average temperatures, including sun exposure.
Maintenance and Tidying
The homeowner comes out ahead in this category. Maintenance of either regular or luxury vinyl plank flooring is as simple as sweeping or vacuuming daily and mopping once weekly with warm (not hot) water and mild soap. In addition, modern vinyl plank flooring doesn't need to be sealed or waxed to maintain its luster as resilient linoleum did back in the day.
Longevity and Upkeep
Typical vinyl flooring has a low hardness and can easily be dented, scratched, or torn. It's not easy to convince others that a damaged surface has been repaired, so once the floor shows significant signs of wear, most people either replace it or cover it up. However, luxury vinyl plank flooring has a thicker wear layer than standard vinyl, making it last longer. If one board gets damaged, it can be swapped out without replacing the entire floor.
See some of our color and texture options below.